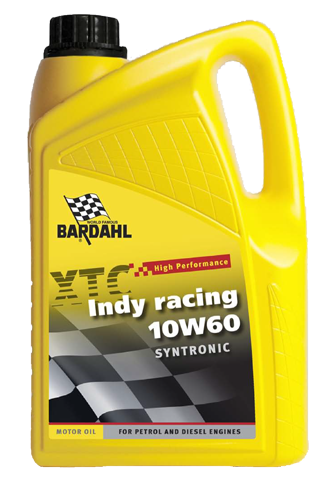 INDY Racing Engine Oil 10W60 Syntronic
Product number: :

50255
FREE shipping above €50,- 10W60 Indy Racing 1 liter packing- Bardahl
Need advice?
Or do you have other questions?
We are happy to help you
INDY Racing Engine Oil 10W60 Syntronic
Bardahl Indy Racing 10W60 Syntronic engine oil is a premium full synthetic engine oil for high performance engines and extreme use. This 10W60 oil ensures maximum protection for all types of competition: circuit racing, rallys, sprint, offroad etc. Protects engines which are heavily loaded many times: high frequently rpm, high loads and high temperatures. Note: Follow the manufacturer's instructions at all times, which can be found in your service book.
| | |
| --- | --- |
| Category: | Car |
| Filter: | engine oil (high performance) |
| Inhoud: | 5 |