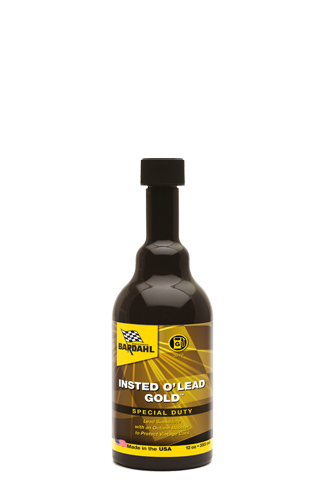 Instead of Lead GOLD
Product number: :

03010US
FREE shipping above €50,- Lead Substitute with octane booster for 80 liters fuel - Bardahl since 1939
Need advice?
Or do you have other questions?
We are happy to help you
Instead of Lead GOLD
Lead Substitute with octane booster
. Add every refueling. 1 bottle is sufficient for 80 liters of fuel.
Prevents stocking up valves and valve seats when using unleaded petrol in engines which actually need leaded gasoline. Instead of Lead protects motors, valves, pistons, etc. without being harmful to the environment. In addition, this Instead of Lead contains an octane booster that increases the octane rate up to 5 points.
Use this Bardahl Lead Substitute for every refueling. One bottle is enough for 80 liters of gasoline. Always read the instructions on the label before you add the product. Do not add more than prescribed, this can have a detrimental effect.
Category:

Car

, Classic

, Motorhome

Contents:

355 ML

Filter:

fuel additives