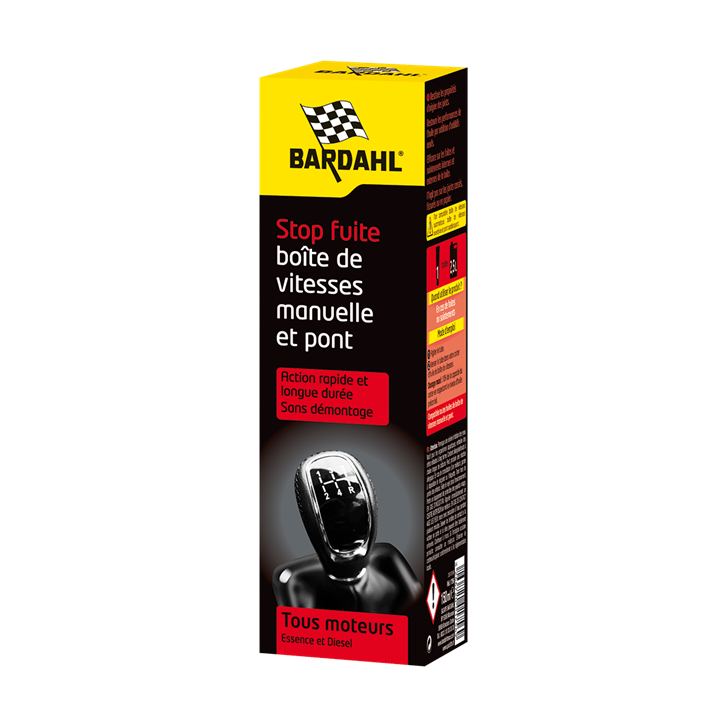 Manual Gear Box Stop Leak
Product number: :

1756
FREE shipping above €50- Manual Gear Box Stop Leak. This oil additive brings gaskets and seals back to their original condition, thereby reducing oil loss.
Need advice?
Or do you have other questions?
We are happy to help you
Manual Gear Box Stop Leak
Bardahl Manual Gear Box Stop Leak
is an oil additive that brings oil gaskets and seals back in original condition and thereby reduces the loss of oil.
This oil additive helps dried and hardened rubber and neoprene gaskets to become supple again. Also suitable for manual gearboxes which switch difficult.
Always read the instructions on the label before you add the product. Do not add more than prescribed times, this can have a detrimental effect.
Category:

Car

, Classic

, Marine

, Motor

, Motorhome

Contents:

150 ML

Filter:

oil additives