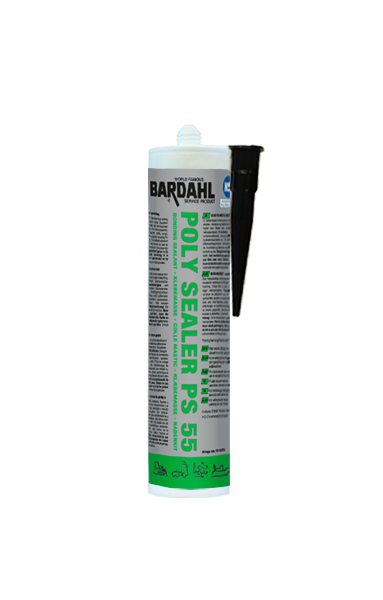 Polysealer PS55 Black
Product number: :

77202
FREE shipping above €50,- Bardahl Polysealer black is a strong one component sealant with very strong glue properties.
Need advice?
Or do you have other questions?
We are happy to help you
Polysealer PS55 Black
"Bardahl MS-Polymer Sealer is a one component, strong elastic adhesive/sealant. Based on MS- Polymer Sealer, that cures quickly under influence of air humidity. MS-Polymer Sealer is permanently elastic with a high shore A hardness.
This MS-Polymer Sealer has excellent properties:
• Neutral, odourless and fast curing.
• A higher stiffness of the construction.
• Vibration reduction.
• Contains no isocyanates and solvents.
• Permanent elastic from –40°C till +100°C.
• Application temperature range +5°C till +35°C.
• Very good paint compatibility with most industrial paint systems and lacquers,both alkyd resin and dispersion based.
• Paintable after skin forming (wet on wet); this will not influence the curing speed.
• Very good UV-resistance and very good aging properties.
• A good compensation/ leveling of stresses by thermal and physical loads."
Category:

Car

, Classic

, House

, Motorhome

Contents:

290 ML

Filter:

repair