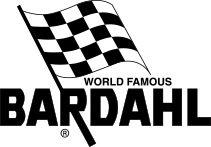 What do our customer say about our products
Bardahl Common Rail Diesel Injector Cleaner
(5)
REVIEWER
Luuk Berbers
POSTED
20:26, Feb 02, 2014
SURPRISING
Have had problems with our Passat TDI 140HP 2006.This time the engine stuttered above the 3000tpm. Have nevertheless made the gamble and ordered BARDAHL, and added to the diesel. It did not seem to work, but after 300 km, there was a change. The engine stuttered no more, running nicely through to 4300 rpm. Really fantastic. No SMOKE, engine runs QUIETER. REALLY recommended. Gr. L.Berbers
(4)
REVIEWER
Karel
POSTED
12:15, Sep 29, 2013
RECOMMENDED
Recently I started using this product regularly; I drive about 45 000 km/yr . Withteen the 1st time it was noticeable that the car drove more relaxed and it seemed like the car a little more suppleness. Since then, I regularly use this product in terms of prevention. This product is a must.
(5)
REVIEWER
Roy Metheuver
POSTED
14:31, Jun 06, 2012
WITH THIS PURCHASE I COULD HAVE SAVED € 3500,-
Because my Renault Espace 3.0dCi (2003 300,000km) didn't give the acceleration it should give, according to the garage a new turbo was needed (€ 2700,-). Unfortunately, the problem persisted, so the air mass meter ( € 500,-) was replaced, but the problem was still not solved. Even the fully professional cleaning of the entire fuel system at the Renault Garage ( €300,-) didn't help. A friend gave me a can Common Rail Diesel Injector Cleaner of Bardahl. The problems were solved. Once in a thousand kilometers it occurs again but after a new can of Common Rail Diesel Injector Cleaner my Espace runs oke. Well, if I had but known before ...
(5)
REVIEWER
bob
POSTED
18:37, Dec 12, 2011
AMAZING !!!
used for volvo V70 with 503.000km a mercedes e220cdi with
325.000km
and a smart cdi for two 200.000km honest is honest: just super stuff the engine runs more quiet and you find extra power after using this product, these cars did not smoke anymore (before there was a lot of black smoke when accelerating) I've really fallen in love with the products of Bardahl and can recommend it to anyone! would like to see, it would be for sale at every street corner
Oil booster + Turbo Protect
(5)
REVIEWER
NSS
POSTED
17:29, Apr 10, 2015
PERFECT STUFF
Gebruik de turbo protecor inmiddels 3 jaar; bevalt goed, motor loop soepeler en de turbo blijft perfect in conditie.
Use the Oil Booster +Turbo Cleaner now three years; very good, engine runs smoother and the turbo remains in perfect condition.
B2
(5)
REVIEWER
Timon van Oosten
POSTED
17:40, Apr 10, 2015
B2
Super! Our camper Fiat Ducato 1.9 td was using more and more oil and was also a bit noisier. In October I added this product to the oil and noticed similar different sound. Last weekend once again checked the oil level and used no oil. So at the next servicing I will add Bardahl B2 to the motor oil.
(5)
REVIEWER
Ben Lenig
POSTED
18:12, Apr 11, 2015
HIGH MILEAGE
My choice is based on value for money, which is fine by Bardahl, easy ordering no hassle and on time at home. The product I use perfect. I notice it always immediately if I add to the oil. He runs quieter and smoother. I find it also in terms of pressure, which is quite good in terms of compression and power which seems to increase. Top product.
Concentrated Fuel Injector Cleaner
(5)
REVIEWER
Stefan Veldheer
POSTED
11:08, Apr 10, 2015
PERFECT RESULT
I added this fuel cleaner to my Seat Ibiza 1.4 2002 with about a half tank of gas (as described in the usermanual). After just 100 kilometers the difference was noticeable and the complaints (hold on when accelerating) totally disappeared and it seems the car accelerated faster. Up till now, no complaints. Totally TOP!
(5)
REVIEWER
Serge Beelaard
POSTED
19:53, Oct 17, 2011
EARNED ITSELF BACK !!
In Feb.2011 I bought a Toyota Avensis 2005 with 124 000 km on the clock. A 1.8 16v VVT-i with 129hp. After a few weeks showed the average use of the car 8,8ltr / 100km while the manufacturer said it should be 5.8 / 100 km. I had already a very possitieve experience with Bardahl in my Mondeo TDCI which also became significantly more efficient and quieter. So I bought this expensive additive because I immediately wanted to get this right. My Avensis went from 8.8 liters / 100km to 5.5 l / 100km! Bardahl you thanks, I ride longer and cleaner with a fuel tank !! Oh, of course, an efficient right foot is just as important to get these numbers but without Bardahl you really cannot acheive this.