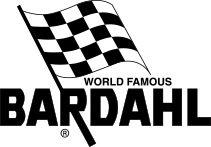 TERMS AND CONDITIONS
Terms and conditions webshop OCD Nederland INT, Bardahl NL
These terms and conditions are of application of all offers mentioned in this store and on our agreements to supply goods to our customers.
Ready with shopping and you have all your products in the basket?
? Click "
Address
" and then create a customer account. Choose for delivery at home or at another address.
? Click on "
Next
" and you can choose "
Delivery Method
".
? Then click on "
next step
" and you have the "Order Summary". This is an overview of selected products, delivery address and billing address.
? "
last step
" you will get to "
Buy
" were you make the order final.
1. Payment
Choose a payment. With this option, you pay through online banking. (when are blocked in your internet browser popups, you must change this setting: allow popups.)
2. Stock
Substantially all our items are available from stock. However, it is possible that some items may be sold out. If it lasts longer than two days, we will inform you.
3. Delivery
If you have placed an order you will receive, usually within 24 hours, an order confirmation with information about your order.
4. Return items
The items you ordered, you can return within 14 days. With this you undo the purchase and entitles you to a refund. The delivery costs will not be refunded.
You can return your order if the goods are complete; not damaged, unused and returned in original packaging. When delivered goods after the viewing period of 14 days have not returned to OCD INT the purchase agreement is final. The cost of returning the goods are at your expense.
5. Use
You are at all times responsible for the use of the products sold to you. Read the instructions carefully and follow the instructions. If there is damage, in whatever form, OCD INT is not responsible for any (consequential) damages.
6. Warranty
On Bardahl products the shelf life is 1 year *. After this period there can be quality loss. You cannot use the guarantee if:
? Goods purchased more than 1 year ago.
? The goods are exposed to abnormal circumstances, such as pollution, or otherwise careless or improperly been treated in conflict with the instructions.
? You are at all times responsible for adding and / or use of our products. Misuse, other than those specified in the manual, can cause damage. OCD INTis never responsible for damages or consequential damages.
Subject use of (motor) oil: follow at all times the prescribed recommendations of the manufacturer of your car, motorcycle etc.
* For lubricants at least two years.
7. Complaints
Check at the delivery please the articles and after checking to sign the delivery note. This states that you received all goods, visible, without damage. If the articles have been damaged which could not be seen by an endorsement on the delivery note, you still have the possibility to lodge a complaint. This must be done within 24 hours of receipt. For complaints please contact us by phone: e-mail:
info@bardahl.nl
or 0031-78-651 23 22.
We will then take to address your complaint and seek a suitable solution. You will then as soon as possible be informed for a solution of your complaint.
8. Personal data:
Your personal details are included in our customer base. Responsible is OCD INT, Maxwellstraat 41, 3316 GP Dordrecht. Your data will only be used for delivery of your orders, to check payments and managing the customer relationship by OCD INT. When you want to retrieve or change your personal data, please email us what you want to do with your data. We will then send you the required information or adjust our data.
9. Color and design:
Images, catalogs and drawings provide a general impression of the by OCD INT solded products. The given size, weights and technical data are approximate only, unless expressly guaranteed. Normal, in the industry permissible, deviations are allowed.
10. Prices
All prices include VAT. Price changes are reserved.
11. Agree
By placing an order at OCD INT you indicate that you agree to the terms and conditions as formulated above.
12. Copyright
The information and images contained on our website may, subject to prior written approval of OCD INT, not be used for commercial purposes. This permission can be requested via
info@bardahl.nl
.
OCD INT
Establishment and visiting address:
Maxwellstraat 41
3316GP Dordrecht
Telephone number: 0031 78-651 23 22
Availability by phone: Monday ? Friday from 8:30 uur - 17:00 uur
E-mail address:
info@bardahl.nl
Chamber of Commerce number: 23065129
VAT-number: NL009502221B01
TERMS AND CONDITIONS
Terms and conditions webshop OCD Nederland INT, Bardahl NL
These terms and conditions are of application of all offers mentioned in this store and on our agreements to supply goods to our customers.

Ready with shopping and you have all your products in the basket?
- Click "Address" and then create a customer account. Choose for delivery at home or at another address.
- Click on "Next" and you can choose "Delivery Method".
- Then click on "next step" and you have the "Order Summary". This is an overview of selected products, delivery address and billing address.
- "last step" you will get to "Buy" were you make the order final.

1. Payment
Choose a payment. With this option, you pay through online banking. (when are blocked in your internet browser popups, you must change this setting: allow popups.)

2. Stock
Substantially all our items are available from stock. However, it is possible that some items may be sold out. If it lasts longer than two days, we will inform you.

3. Delivery
If you have placed an order you will receive, usually within 24 hours, an order confirmation with information about your order.

4. Return items
The items you ordered, you can return within 14 days. With this you undo the purchase and entitles you to a refund. The delivery costs will not be refunded.
You can return your order if the goods are complete; not damaged, unused and returned in original packaging. When delivered goods after the viewing period of 14 days have not returned to OCD INT the purchase agreement is final. The cost of returning the goods are at your expense.

5. Use
You are at all times responsible for the use of the products sold to you. Read the instructions carefully and follow the instructions. If there is damage, in whatever form, OCD INT is not responsible for any (consequential) damages.

6. Warranty
On Bardahl products the shelf life is 1 year *. After this period there can be quality loss. You cannot use the guarantee if:
- Goods purchased more than 1 year ago.
- The goods are exposed to abnormal circumstances, such as pollution, or otherwise careless or improperly been treated in conflict with the instructions.
- You are at all times responsible for adding and / or use of our products. Misuse, other than those specified in the manual, can cause damage. OCD INTis never responsible for damages or consequential damages.
Subject use of (motor) oil: follow at all times the prescribed recommendations of the manufacturer of your car, motorcycle etc.
* For lubricants at least two years.

7. Complaints
Check at the delivery please the articles and after checking to sign the delivery note. This states that you received all goods, visible, without damage. If the articles have been damaged which could not be seen by an endorsement on the delivery note, you still have the possibility to lodge a complaint. This must be done within 24 hours of receipt. For complaints please contact us by phone: e-mail: info@bardahl.nl or 0031-78-651 23 22.
We will then take to address your complaint and seek a suitable solution. You will then as soon as possible be informed for a solution of your complaint.

8. Personal data:
Your personal details are included in our customer base. Responsible is OCD INT, Maxwellstraat 41, 3316 GP Dordrecht. Your data will only be used for delivery of your orders, to check payments and managing the customer relationship by OCD INT. When you want to retrieve or change your personal data, please email us what you want to do with your data. We will then send you the required information or adjust our data.

9. Color and design:
Images, catalogs and drawings provide a general impression of the by OCD INT solded products. The given size, weights and technical data are approximate only, unless expressly guaranteed. Normal, in the industry permissible, deviations are allowed.

10. Prices
All prices include VAT. Price changes are reserved.

11. Agree
By placing an order at OCD INT you indicate that you agree to the terms and conditions as formulated above.

12. Copyright
The information and images contained on our website may, subject to prior written approval of OCD INT, not be used for commercial purposes. This permission can be requested via info@bardahl.nl.
OCD INT

Establishment and visiting address:
Maxwellstraat 41
3316GP Dordrecht
Telephone number: 0031 78-651 23 22
Availability by phone: Monday - Friday from 8:30 uur - 17:00 uur
E-mail address: info@bardahl.nl
Chamber of Commerce number: 23065129
VAT-number: NL009502221B01