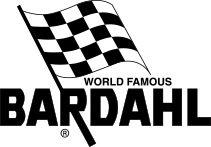 Warranty & Complaints

Guarantee
A shelf life of 1 year* applies to Bardahl products. After this period, quality loss may occur.
You cannot use the guarantee scheme if:
- Goods were purchased more than 1 year ago.
- The goods have been exposed to extraordinary circumstances, such as pollution, or have been carelessly treated in an injudicious manner or contrary to the instructions for use.
- You are at all times responsible for adding and / or using our products.
Incorrect use, other than stated in the user manual, can lead to damage. OCD Nederland B.V. is never responsible for damages or consequential damages.
Regarding the use of (motor) oil: always follow the prescribed advice from the manufacturer of your car, engine, etc.
* A minimum period of 2 years applies to lubricants.
Complaints
Upon delivery, you must check the items and sign the delivery note after checking. Hereby you declare that you have received all goods, visible, damage-free. If the items show damage that was not visible when the delivery note was signed, you still have the option to submit a complaint about this. This must be done within 24 hours of receipt.
If you have any complaints, please contact us by phone: 0031 78-651 23 22 or by email:
info@bardahl.nl
. We will then process your complaint and find an appropriate solution. You will then be informed as soon as possible by telephone or e-mail of any solution to your complaint.
If this does not lead to a solution, it is also possible for consumers in the EU to register complaints via the ODR platform of the European Commission. This ODR platform can be found at
http://ec.europa.eu/odr
. If your complaint is not yet processed elsewhere, you are free to file the complaint via the European Union platform.