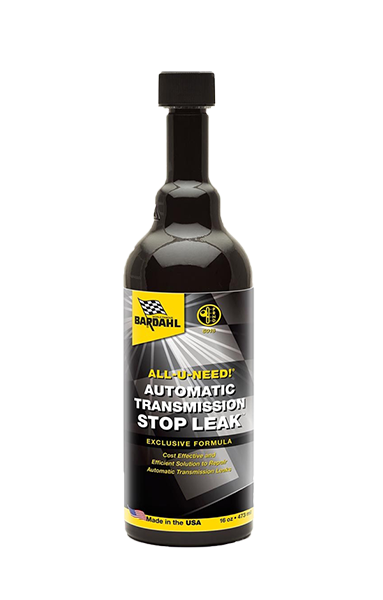 Automatic Transmission Stop Leak
Product number: :

06018US
FREE shipping above €50,- Bardahl Automatic Transmission Stop Leak stops leakages of the automatic transmission.
Need advice?
Or do you have other questions?
We are happy to help you
Automatic Transmission Stop Leak
This additive makes gaskets smoothly, thereby leaks can be stopped. Also, varnish deposits from the transmission components are removed. This oil additive contains components to remove oxidation deposits. Using this oil additive also ensures that the gearbox operates smoother. Bardahl Automatic Transmission Stop Leak is packed in a convenient, lockable, pour bottle. Always read the instructions on the label before you add the product. Do not add more than the prescribed times, this can have a detrimental effect.
Category:

Car

, Classic

, Marine

, Motor

Contents:

473 ML

Filter:

oil additives