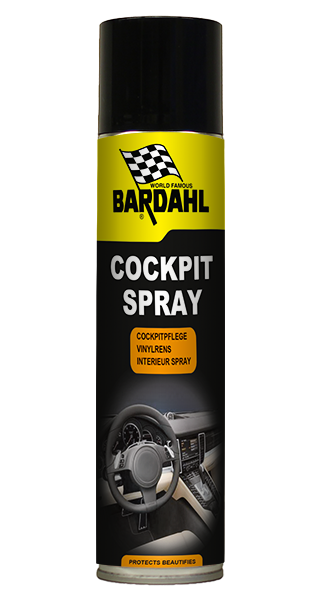 COCKPIT SPRAY
Product number: :

66004
Bardahl Cockpit Spray protects, penetrates and beautifies all vinyl, rubber, painted and plexiglass surfaces.
Need advice?
Or do you have other questions?
We are happy to help you
COCKPIT SPRAY
Instructions for use
Spray Bardahl Cockpit Spray onto the fiber cloth and spread it evenly. Allow the product to work properly for optimal results. For maximum protection, it is recommended to repeat the treatment.