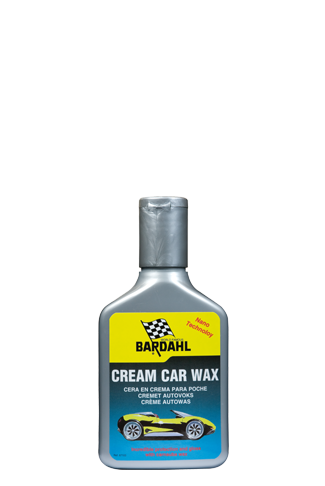 Cream Car Wax
Product number: :

67103
Bardahl Cream Car Wax is een eenvoudige wax, verrijkt met carnauba was, een eenvoudige verwerking. Deze autopoets geeft een optimale diepe glans en goede langdurige bescherming.
Need advice?
Or do you have other questions?
We are happy to help you
Cream Car Wax
Deze autopoets geeft het behandelde lakoppervlak een fris uiterlijk. De zorgvuldig gekozen samenstelling zorgt ervoor dat het product zich gemakkelijk laat aanbrengen en tot hoogglans opgewreven kan worden. Het product laat geen witte vlekken na op kunststof onderdelen.

Bardahl Cream Car Wax is geschikt voor alle soorten lakken van nieuwe - en oudere auto's.
| | |
| --- | --- |
| Contents: | 300 ML |
| Filter: | exterior cleaners |