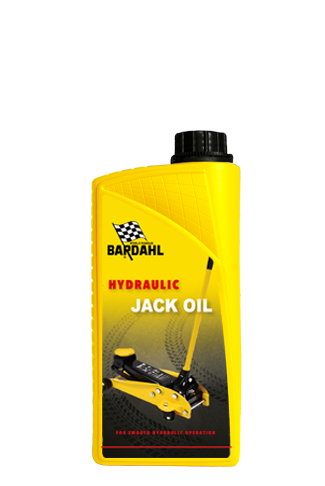 Jack Oil
Product number: :

71151
Bardahl Jack Oil is een hydraulische krikolie versterkt met de 'Polar Attraction Formula'. Deze olie is speciaal ontwikkeld voor hydraulische manuele- en elektrische krikken. Bardahl Jack Oil zorgt voor minimale slijtage en maximale levensduur.
Need advice?
Or do you have other questions?
We are happy to help you
Jack Oil
Bardahl Jack Oil beschermt tegen corrosie en roestvorming. Deze krikolie voorkomt roest in de cilinder, houdt de olie keerringen soepel. Het hoogwaardige additievenpakket biedt optimale bescherming tegen schuimvorming en veroudering.

Toepassing Bardahl Jack Oil is geschikt voor garage krikken, werkplaatspersen, motorliften, motor kranen, laadkleppen, etc.
Category:

Car

, House

Contents:

1 L

Filter:

hydraulische olie