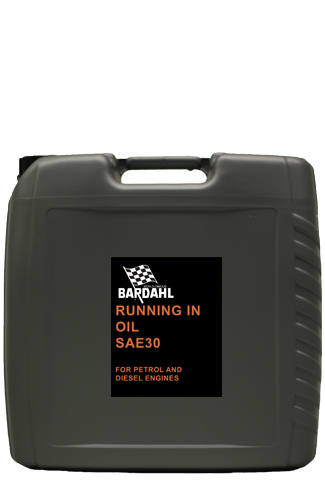 Running In olie 30
Product number: :

50655-30
Inloop motorolie SAE30
Need advice?
Or do you have other questions?
We are happy to help you
Running In olie 30
Bardahl Running In motoroliën zijn laaggedoopte hoogwaardige solvent geraffineerde motoroliën zonder de viscositeitsindex-verbeteraars zoals die in multigrade oliën worden toegepast. Deze inloop motorolie is ontworpen voor gereviseerde motoren en bevat additieven die oxidatie, slijtage en corrosie tegengaan. De olie is dusdanig samengesteld dat de zuigerveren en cilinders snel en effectief inslijten. Geschikt voor benzine en dieselmotoren met en zonder turbo. Gebruiksduur is afhankelijk van de toepassing en ligt tussen de 100 en 200 uur.
Specificaties Bardahl Running In HD30

- API CF-4/SG
- CATERPILLAR TO-2
- MAN 270
- MB 227/228
- MIL MIL-L-2104 E/MIL-L-46152 E
- ZF TE-ML 03A/TE-ML 06A/TE-ML 07D

Contents:

5 L

, 20 L

Filter:

single grade/running oil